CHS Group - Overview
CHS Group have been providing great homes in the Cambridgeshire area for 89 years.
CHS embarked on a project to provide great online services as well to their 7,000 residents.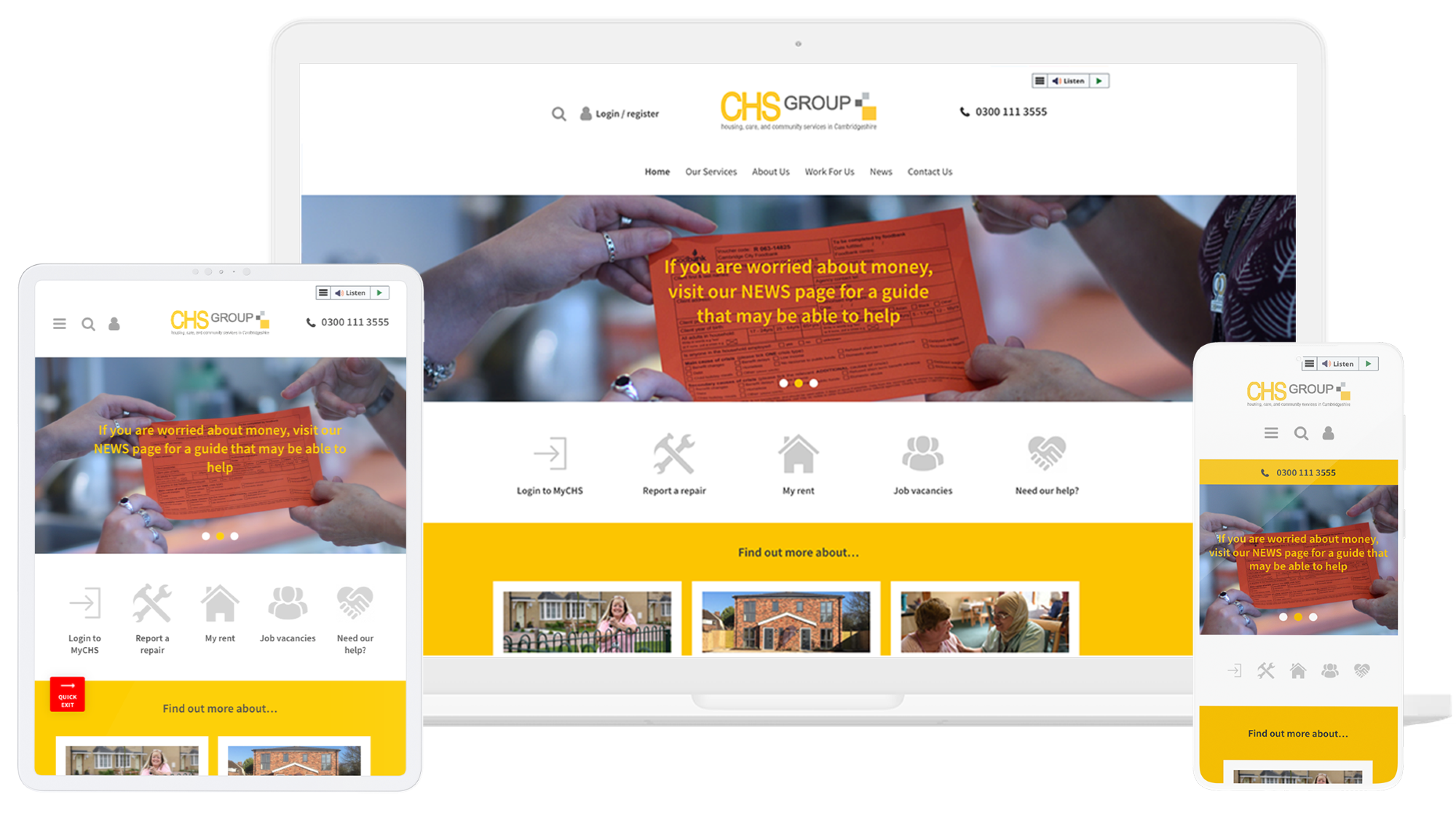 The Challenge
Allowing their customers to perform self-service activites online was a key goal for CHS Group. With the ever increasing need to let customers perform tasks at a time convenient to them, whenever they needed to, CHS Group asked VerseOne to help deliver a winning solution.
For CHS Group, it was important that their new customer portal should reflect a modern brand with a wide range of features, so that customers could be confident carrying out self-service online.
The Solution
The new CHS Group portal means that customers can sign up and:
view account statements
view personal details
view repairs history
report new repairs of different types
read FAQs
make contact and other enquiries
see content targeted at their own personal circumstances
receive branded emails through the portal about neighbourhood news and promotions
Search the VerseOne website